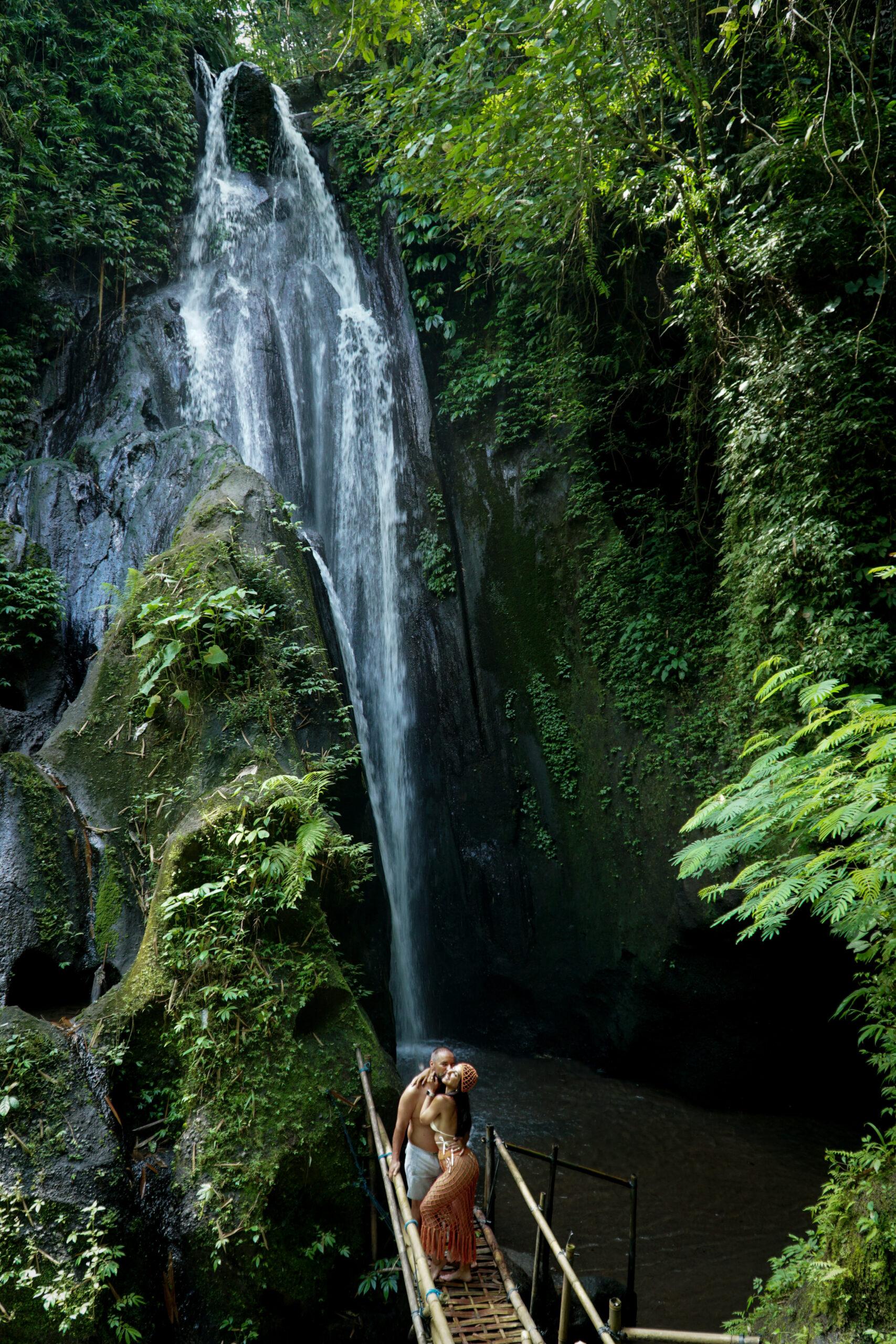 Bali Travel Guide
We want to share with you everything you wonder about Bali. When we visit a country for the first time, we want to learn everything about it. This article will be the first and foremost article you should start with before you go to Bali. Thousands of people from all over the world go to Bali every year for vacation and honeymoon. You are probably one of them or you are researching out of curiosity. Whatever the reason, we want you to know that you are on the right page. The most popular vacation destination of recent times is Bali Island. In the content of our article, you will find places to visit in Bali island, accommodation in Bali island, route and things to know about Bali and all kinds of information you should pay attention to in Bali.
Overview of Bali
The island of Bali is 3.2 km (2 miles) from the island of Java, 8 degrees south of the equator. The island is 153 km from east to west, 112 km from south to north and has an area of 5,780 km2. Bali is the most famous island of Indonesia, the 15th largest country in the world.
The highest mountain is Mount Agung at 3,142 meters. It is also called the main mountain because it is active.
There are two active volcanoes. These are Mount Agung and Mount Batur. When Mt. Agung erupted in 1963, 1500 people lost their lives due to this eruption.
The main production in Bali is rice in the south of the mountains (because they are wide) and coffee in the north (because they are steeper and sloping to the sea). Of course, rice and vegetables are also grown, but the main production is coffee.
The longest river is the Ayung River with 75 km.
Bali has 3 islands. Nusa islands. Gili islands are not part of Bali but Lombok.
The largest city on the island of Bali is Denpasar. This is the area where Ngurah Rai Airport is located.
While Indonesia has the largest Muslim population in the world, the island of Bali has a Hindu population of 83.5%. You can read our article on Religion and Hinduism in Bali.
The 2 languages spoken in Bali are Bahasa and Balinese.
How to get to Bali
The shortest and fastest way to go to Bali island is the direct flight option. Since Turkish Airlines has launched new flights from Istanbul to Denpasar Ngurah Rai Airport as of 2019, those who want to fly directly can choose this option.
Another way is the connecting flight option. This is our main recommendation. The only airline we use for connecting flights is Singapore Airlines. It is possible to reach Bali from Singapore either for a few hours or by choosing long connecting flights.
So what is the advantage of a connecting flight? This question is the most crucial part of the job. If you are traveling with Singapore Airline, we recommend you to choose long connecting flights. In this way, you will also visit Singapore during your layover. Therefore, you will kill two birds with one stone. If you take a short stopover on the way out and a long stopover on the way back, you will also get Singapore out of the way on the way back. In addition, since the prices are cheaper than direct flights, it will be a flight that will not strain your budget too much.
Other options for connecting flights are Qatar and Emirates. Since we prefer Star Alliance member airlines, we are not very familiar with these two companies on the Bali route!
How to get around Bali
Rent A Scooter:
Our indispensable means of transportation in Asian countries is motorcycle. We rent a motorcycle for the day we are going to stay and go wherever we want, whenever we want. If we don't rent a motorcycle, we have to visit the places we want to visit through tours. If we choose this way, we face time constraints. If you want to be more comfortable, without time limitations and more affordable, our only recommendation is to rent a motorcycle. It is also a very popular means of transportation on the island of Bali.
If you are going to rent a motorcycle, it is mandatory to wear a helmet. If the police see it, they fine you instantly.
Daily motorcycle rental costs between 8-15 USD depending on the type of motorcycle.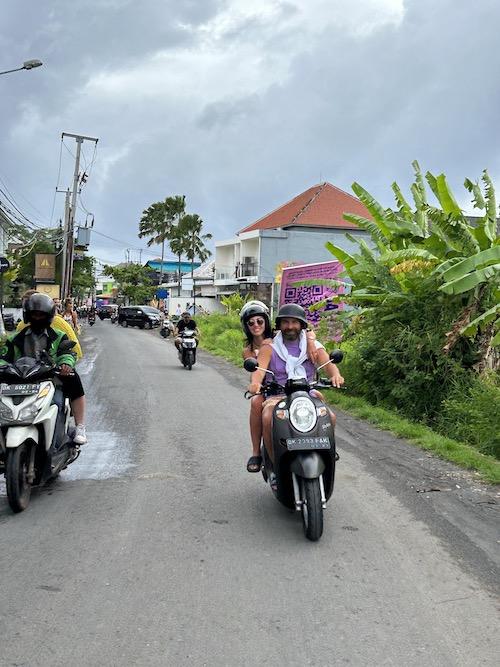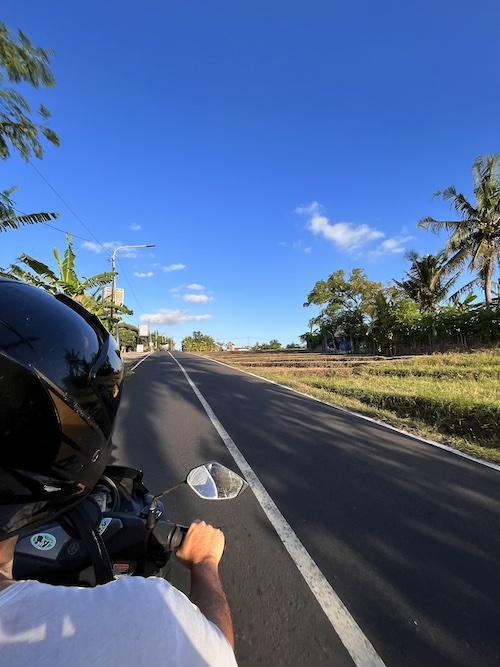 Taxi:
The most convenient transportation options in Bali are Grab, Gojek and Blue Bird taxi app. Gojek is the most preferred compared to Grab. Gojek also has motorcycle taxis. If you don't know how to ride a motorcycle and don't want to waste minutes in Bali's notorious traffic, we highly recommend renting a Gojek.
-Taxi fare from Bali Ngurah Rai Airport to Ubud is 30 USD one way,
-Taxi fare from Ngurah Rai International Airport to Seminyak is 20 USD one way.
Best time to visit Bali
Since Bali is located 890 km south of the Equator, it has a tropical climate throughout the year, i.e. for 12 months. Bali has a tropical climate and has two seasons, wet and dry season. Paying attention to the seasons when going to Bali is important for the activities you will do. For example, diving, volcano climbing, island tours and other such activities require good weather conditions.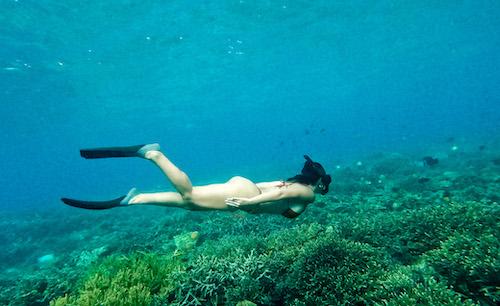 Dry Season (May-September)
The dry season in Bali is from May to September. This is the busiest period in Bali. The best months to vacation in Bali during the dry season are July, August and September.
The average temperature throughout the year is between 27-30 degrees.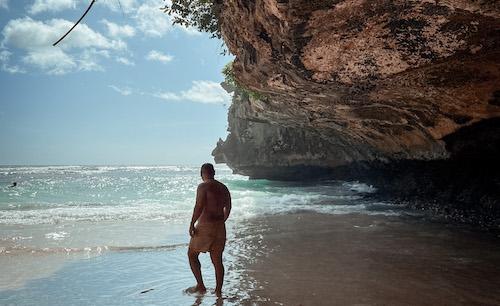 Rainy Season (October-April)
The rainy season on the island of Bali starts at the end of October and lasts until April. Bali's most energetic period is December and January.
The rainy period also means a humid period. Since the humidity is very serious, there are not many visits to Bali during this period. People avoid visiting during this period.
The air temperature is about 30 degrees. On top of this temperature, a tropical rain suddenly starts. And when the rain stops, you feel the humidity very much. You're all sticky. You can't put on makeup and you can't be comfortable in your clothes. It's really unbearably uncomfortable humidity.
Bali Visa
A visa is required to enter Bali. You have VOA (Visa on Arrival) or e-VOA options for this. Both have a validity period of 30 days.
With VOA, you can enter the country by filling out the visa form on arrival and paying the visa fee.
With e-VOA, after you make your transactions online, your visa is sent to your e-mail in about 3-5 minutes after your online payment. You can get your online visa here.
The visa fee is IDR 500.000, which is USD 35.
Apart from the visa, there is a requirement to declare a customs form to enter Indonesia/Bali. Again, fill out this form online and save the QR code on your phone. After arriving at the airport, you will be allowed to exit the airport by scanning this QR code after completing all the procedures and receiving the luggage. You can download the form here.
Bali Highlights
UBUD
Located in the heart of Bali, the town of Ubud is one of Bali's most popular destinations in recent years. Ubud is world-renowned for creativity, natural beauty and relaxation. Not only does it offer tranquil accommodations in rice paddies, but also dozens of waterfalls, temples, preserved villages and art villages.
Our favorite place to spend time on the island of Bali is Ubud.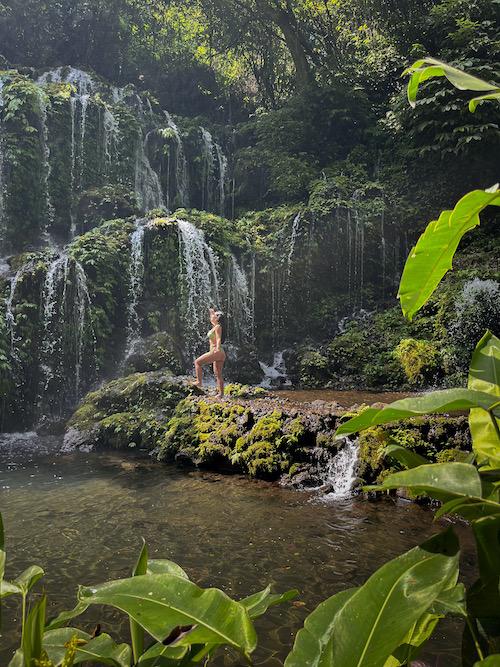 Related Post: UBUD TRAVEL GUIDE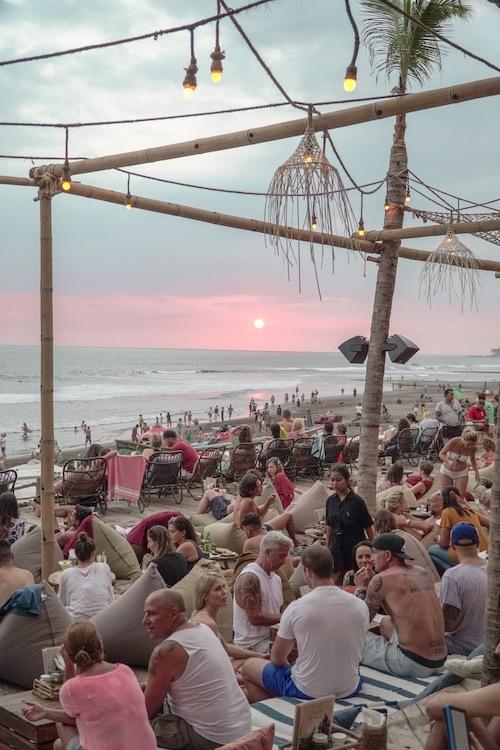 CANGGU
Canggu is a more untouched and less crowded part of Bali than the other touristic parts of the island. If you are more of a traveler than a tourist, Canggu is the perfect place for you. Batu Balong, Echo and Mengening beaches are the ideal places for surf lovers. If you are a yoga enthusiast and have come to Bali for this purpose, you can easily fulfill this desire with the yoga centers opened in Canggu. Although it does not offer as much variety as Ubud, we can guarantee that it will satisfy you in terms of yoga.
If you want to hang out more on the beach and go to beach bars, Canggu is one of the good choices for this. Old Man's on Batu Balong beach, Sand Bar on Echo beach, Le Pirate Canggu Beach Bar, 707 Beachbern are some of the best places in the area.
SEMINYAK
It is one of the most popular beaches on the west coast of the island of Bali, north of Kuta and Legian beaches. It is a very crowded area with local cafes, modern restaurants, chic boutiques and luxury hotels. Therefore, there is no time to get bored. You can spend the day along the beach and enjoy the famous sunsets of Bali in the evening at Potato Head, Ku De Ta, La Plancha and Moonlite Kitchen – Bar. Other than that, there is nothing else interesting to see in the area….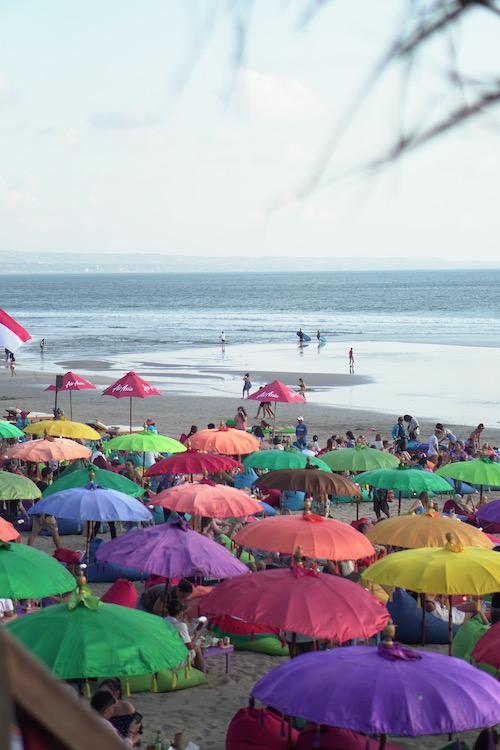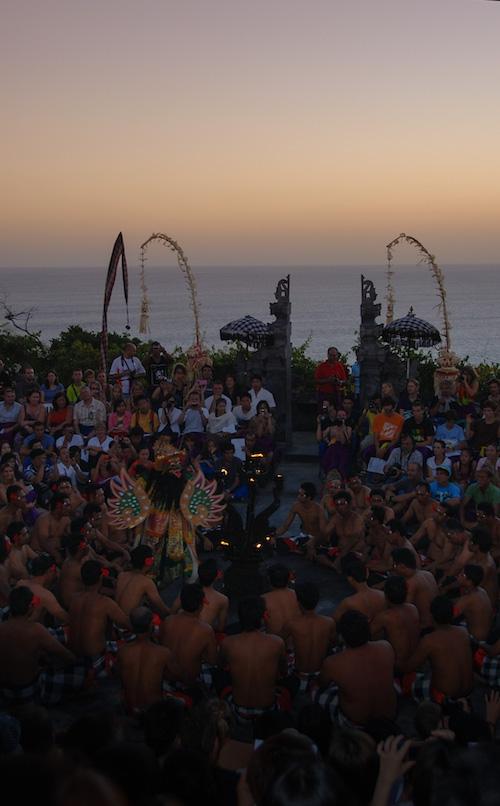 ULUWATU
Uluwatu Temple is located in this region, which also hosts magnificent beaches for surfing and beaches suitable for swimming. The beaches in the south and southwest of the island are the best places to swim. These beaches are Balangan, Dreamland, Padang Padang, Bingin and Tegal Wangi Beach. After visiting the beaches during the day, you can visit Uluwatu temple or Single Fin Beach Club for a sunset.
Jimbaran is located close to this area. Jimbaran is an area with dozens of seafood restaurants along the beach and is famous for its dinners. According to some, dinners in Jimbaran are a very touristic activity. We do not recommend you to go. But we still wanted to mention it for your information.
What You Need to Know Before Traveling to Bali
-Do not plan to go to Bali on the day of silence, known as Nyepi Day in Bali. Starting at 06:00 on March 25, 2020, the day of silence ends on March 26, 2020. On this date, everything, including the airport, is closed and the island is silent.
-When entering the temples, it is mandatory to wear a sarong, which covers you from the waist down.
-Don't forget to count while exchanging money
-Do not drink water from the tap. But you can consume ice. Because all ice is under state control.
-Make sure to bargain
-Since tattoo studios in Bali do not meet universal standards, you can contract HIV from many of them. Avoid getting a tattoo in Bali, no matter how popular it is.
-We recommend avoiding Arak, a drink made from the palm tree in Malaysia and Indonesia. Between 10 and 20 local people die every day in Indonesia due to the use of Arak. Not only locals but also many tourists have died in the past years due to the use of poorly produced arak. The main source of death is menthol poisoning.
-The first thing you should check before swimming in Bali is whether there is a red flag hanging on the beach. If there is a red flag, know that it is strictly forbidden and dangerous to swim in that area. Especially on the beaches from Kuta to Changgu, there is a serious reverse bottom current. Since there are few lifeguards on the beach, there is no one to help you in case of a possible mishap. It is useful to take precautions.
-Since Bali is a tsunami zone, you should stay in constant follow-up. The first thing you need to do for this is to stay in a tsunami certified hotel. Be sure to read the tsunami warnings in your hotel. Be sure to examine the tsunami map of the region where you are staying. In case of a possible tsunami, you will know your escape direction in advance. And always keep your ear to the siren.
Frequently asked questions
What language is spoken in Bali?
There are two official languages spoken on the island of Bali. One is Bahasa Indonesia and the other is the local language of Bali. This is called Balinese. Apart from these two languages, English is widely spoken on the island.
What is the currency in Bali?
The currency of the island of Bali is the Indonesian Rupiah. Its short form is IDR. You can check the value of the rupee against USD, Euro or your home currency on the XE page.
How much time to spend in Bali?
Those who are going to go to the island of Bali should know this first: You need to divide Bali into regions and make your accommodation in this way. Let's explain a little bit about what it means to divide it into regions.
In Bali, we recommend you to stay in Seminyak or Canggu and also in Ubud. Because the regions we mentioned are different from each other in every sense.
For those who are short on time, our recommendation is to stay 7 nights in Bali.
For those who are more relaxed, our recommendation is 14 nights. For those who do not have a shortage of time, our recommendation is 1 month-30 days.
Nusa Islands: Don't say 30 days is too much. The island of Bali is not just Kuta, Seminyak, Canggu and Ubud. The Nusa islands of Bali are among the main places to visit. These are Nusa Penida, Nusa Ceningan and Nusa Lembongan islands respectively. We are very lucky to have seen the Nusa islands in their most untouched time when no one knew about them. Nowadays, almost every tourist coming to Bali goes to Nusa Penida island even for a day trip.
Related Post: NUSA ISLANDS
Gili Islands: Another one is the Gili islands. Gili islands belong to Lombok island, not Bali. You can reach the Gili islands either by boats on the island of Bali or by boats departing from Lombok. Gili islands consist of 3 islands just like Nusa islands. Gili Trawangan, Gili Air, Gili Meno.
Related Post: Gili Trawangan Island Travel Guide
Lombok Island: Lombok island is the most important place to visit. The year we went to the Gili Islands, we had the chance to visit Lombok Island. It is a very virgin and non-touristy island compared to Bali. We strongly recommend you to spend at least 7 days on this island. As you can see, if you allocate 2 weeks to Bali, 1 week to Gili and Nusa islands and 1 week to Lombok, 30 days is barely enough.
What to consider when visiting temples?
-Cover up when entering temples. The garment worn like a skirt is called sarong and in local language it is called kamen.
-Do not enter temples if you have an open wound or if women are menstruating.
-Always remove your shoes before entering the temples.
-When visiting temples, do not go wherever your feet take you. Some parts are not allowed to be visited because they are sacred.
-If there are monkeys in the temple you will visit, do not wear dangling earrings and glasses. Do not carry anything in your hand except your backpack.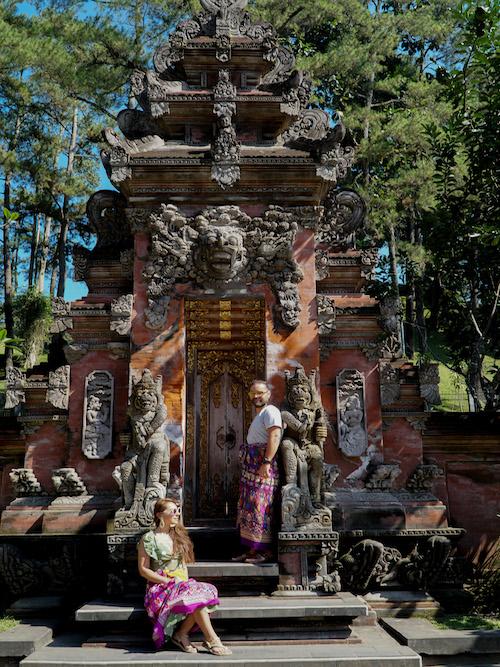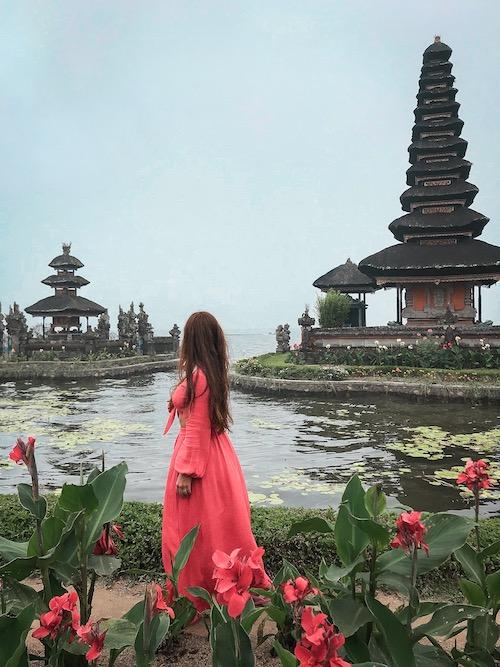 Is Bali expensive?
We believe that one of the most curious things about Bali is the budget issue. How much is accommodation in Bali, Bali daily tours, temple entrance fees etc. questions are going on and on. Now let's itemize what and how much budget is needed for the island of Bali respectively.
Accommodation: Cheap hostels and hostels on the island of Bali usually range from 5 to 14 USD per night. We would like to point out that the accommodation type at the prices we mentioned does not have a shared bathroom and private room. If you want to stay in a budget hotel – double room (including breakfast), your budget should be between 22 and 50 USD. Hotels in the mid-luxury range start from 200 USD per room per night, while luxury hotels start from 500 USD per night.
Eating and Drinking: Local food and street food is usually quite cheap under 1 usd. The main meal you will eat from street vendors costs 1-2 usd on average. But since you are not used to it, instead of eating from the street, you can eat local food in restaurants called Warung at a more affordable price than normal restaurants. In restaurants where you can eat western cuisine, the prices are about 10 usd.
Fast food will cost about 4,50 usd, while a beer at the bar will cost an average of 2 usd.
Waterfall entrances: 0,70 cents to 1,5 usd. Parking fees at the entrance to the waterfall are 0.35 to 0.70 cents for a motorcycle.
What is traditional Bali food?
The Balinese are a friendly people with a strong sense of community. Eating from the same plate is known as megibung, an ancient tradition. Today, megibung is practiced in many villages, especially after religious ceremonies or banjar gatherings.
Here is the Bali food:
Bebek Betutu: roast duck
Ayam Betutu: fried chicken
Babi Guling: pig roast: pork roast
Gado Gado: boiled vegetable and egg salad
Satay: garbage skewer
Nasi Goreng: rice dish cooked with meat and vegetables
Mie Goreng: stir-fried noodle dish
Pisang Goreng: fried banana
Nasi Ayam: chicken rice
Nasi Campur: a dish with meat, vegetables, peanuts, fried shrimp and rice in the middle.
Pepes: a dish with fish, chicken and banana leaves.